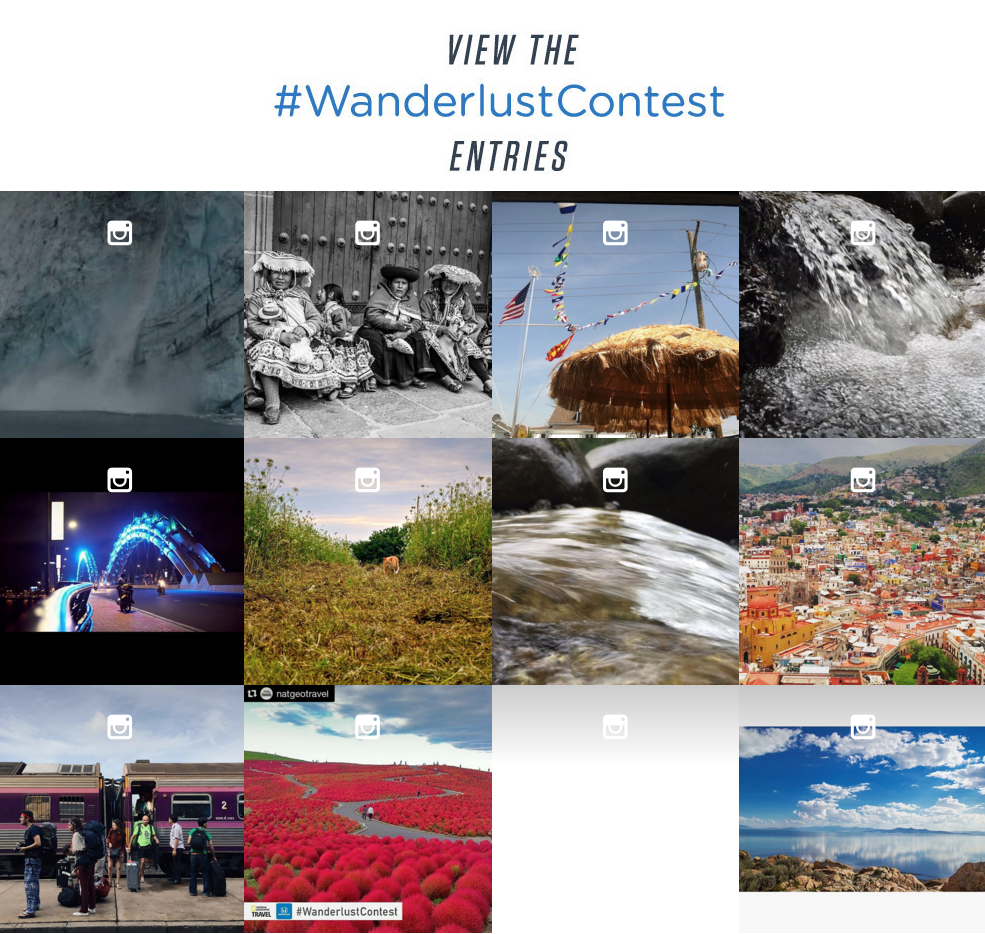 User generated content (UGC) is at the core of every gr­­­­eat brand. A clever UGC campaign can result in more followers, likes and engagement as well as a boost in sales and fundraising. With UGC, brands have made their audience their best marketers by curating a mix of authentic, persuasive and sharable content to power their campaigns. To help you create your own, take a look at three inspirational UGC campaigns that made an impact.

1) National Geographic: "Wanderlust Instagram Photo Contest"
National Geographic is an established media brand that is known for publishing compelling photographs from around the world. Inviting its global audience to share their best images, National Geographic's "Wanderlust Instagram Photo Contest" used Instagram's to encourage people to share their own breathtaking images using the #WanderlustContest. The winner was offered a chance to win a Yosemite photo expedition with a National Geographic photographer. National Geographic grew its Instagram followers from 10.1 million followers in 2014 to over 45.6 million followers today.
2) TOMS Shoes: "One day without shoes"
Founded in 2006, TOMS Shoe Company is a social enterprise that is built on the 'One for One' business model whereby for every pair of shoes sold, the company donates a pair to a child in need. TOMS used Instagram to boost their charitable 'One Day Without Shoes' campaign. In a bid to raise awareness of children's health and education, for every photo of bare feet tagged on Instagram with #withoutshoes hashtag, TOMS gave a new pair away to a child in need. Next, TOMS reposted select submissions from their own account and the campaign was perfectly in sync with their identity and values. So far, the hashtag has generated over 308,000 posts on Instagram.

3) Charity Water: Five year anniversary video campaign
When Charity Water turned five, they decided to celebrate the anniversary by launching a video campaign to thank all their supporters who had helped them to raise the $42 million dollars they needed to begin 4,282 water projects to 2 million people in need. Though this concept of a charity thanking supporters is nothing new, the creative and fun-loving videos made by their staff inspired many to start their own campaigns and donate even more. Overall, Charity Water raised over $1.2 million. The organization was able to buy two new drilling rigs that would provide clean water for 40,000 more people each year in Northern Ethiopia.