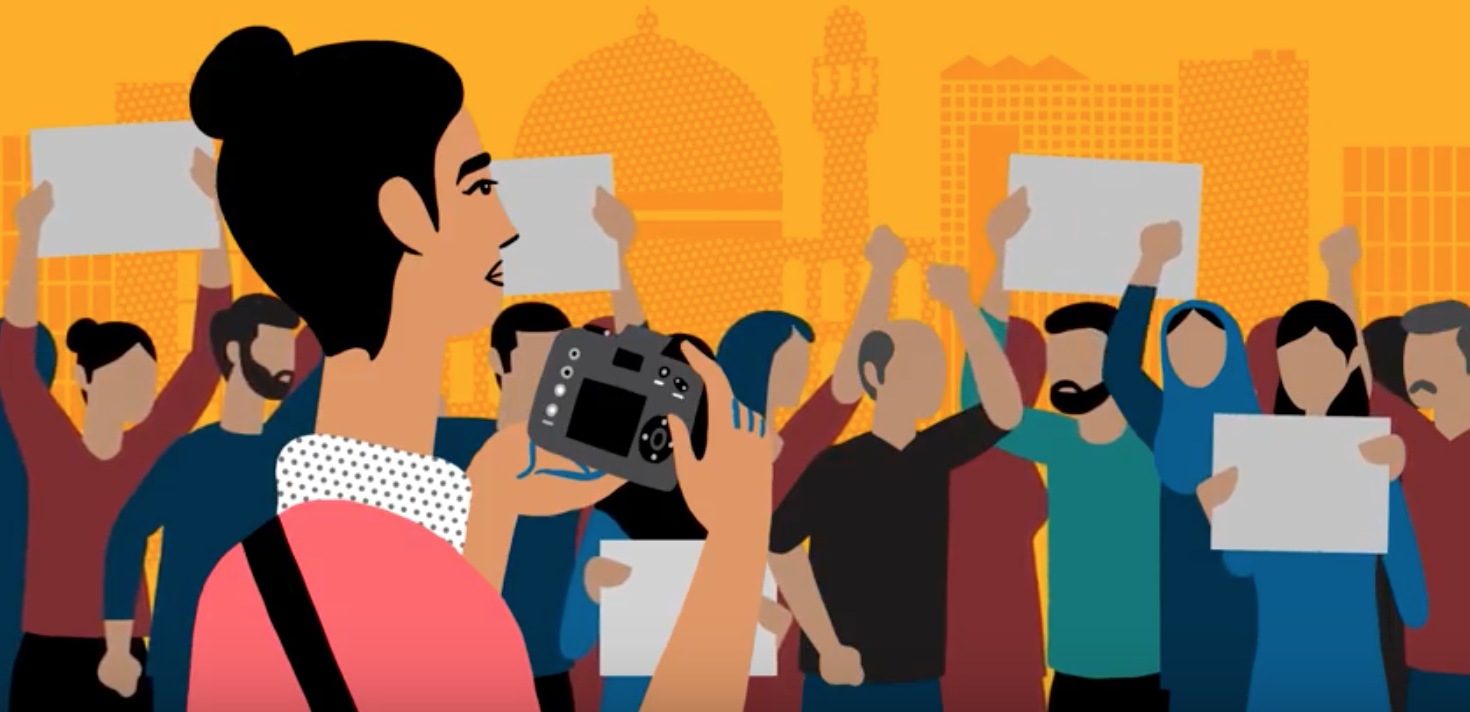 Every year hundreds of journalists are attacked, harmed or killed in the line of duty. As a journalist, that means educating yourself before you travel to a conflict zone abroad or head to a local protest. Below are three free resources to help you put your safety and security first.
1. The Committee to Protect Journalists Security Guide - The Committee to Protect Journalists is an independent, nonprofit organization that promotes press freedom worldwide. For 30 years the organisation has defended the right of journalists to report the news without fear of reprisal. To help you stay safe and up to date, read their free security guide.
2. Read International News Safety Institute's Advisories - INSI is a member-based organisation dedicated to journalists' safety. The organisation offers a slew of free advisories that can help protect journalists at protests, in a conflict zone and online. Check out their advisories here.
3. Take "Risk Assessment for Freelance Journalists" course - Risk Assessments are an essential tool for evaluating threats and risks to you as a freelance journalist on assignment. Taught by The Rory Peck Trust, this free course will help you to understand the principles of a good risk assessment and show you how to put together your own professional document with tips and techniques from security experts and experienced freelance journalists. Want to build your skills as a journalist? Sign up for Rory Peck Trust's courses on Advocacy Assembly.