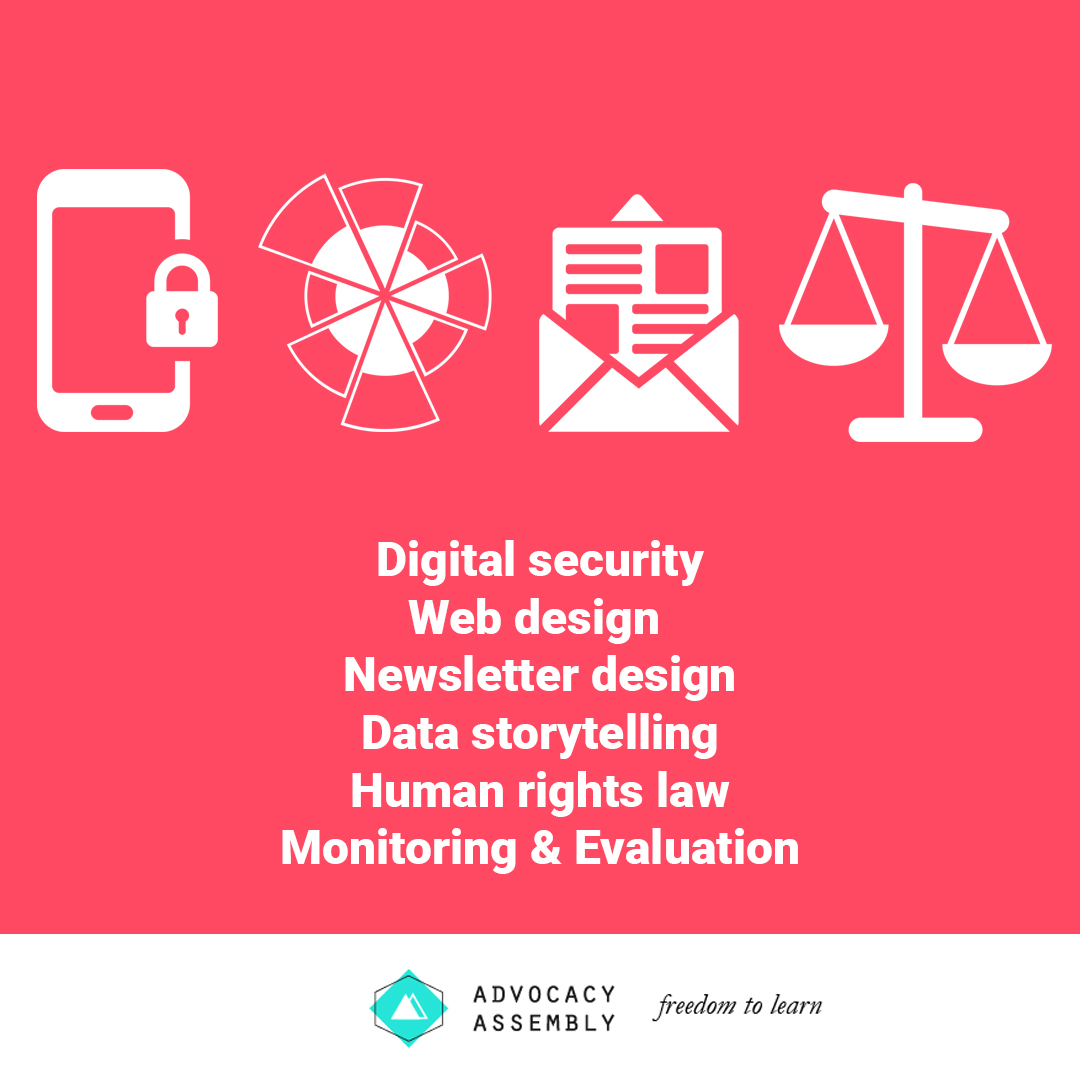 With the digital world constantly evolving, learning new skills has never been more important for campaigners and journalists. That's why in January we released a survey for you to tell us what other courses you wanted to see on our training platform! Check out the results and you may even see some of those courses on Advocacy Assembly soon.
Security first
With our survey generating responses from as far as Tehran to Brooklyn and Tripoli, digital security (41%) stood out as one of the most important issues for our community. About a quarter of respondents also expressed an interest in learning risk assessment for journalists and risk assessment for activists.
Creative craft
When it comes to creative skills, the course topics that generated the most interest were web design and development (38%); designing newsletters (35%) and data storytelling (33%). More than a quarter of our respondents said they wanted to learn basic journalism skills as well as audio production (20%) and digital film production (23%).
Know your rights
With human rights violations on the rise, it's not surprising to see 40% of survey respondents expressed an interest in learning about human rights law. This was followed by women's rights (35%) and LGBT rights (27%). Meanwhile, about a quarter of respondents expressed an interest in environmental and labour rights.
Advocate for change
Making social change happen with influence is essential to campaigning. That's why almost half of our survey respondents said they were keen to learn how to lobby government (48%). There was also an appetite for learning how to write effective evaluation and monitoring reports (48%) along with grant writing (40%)