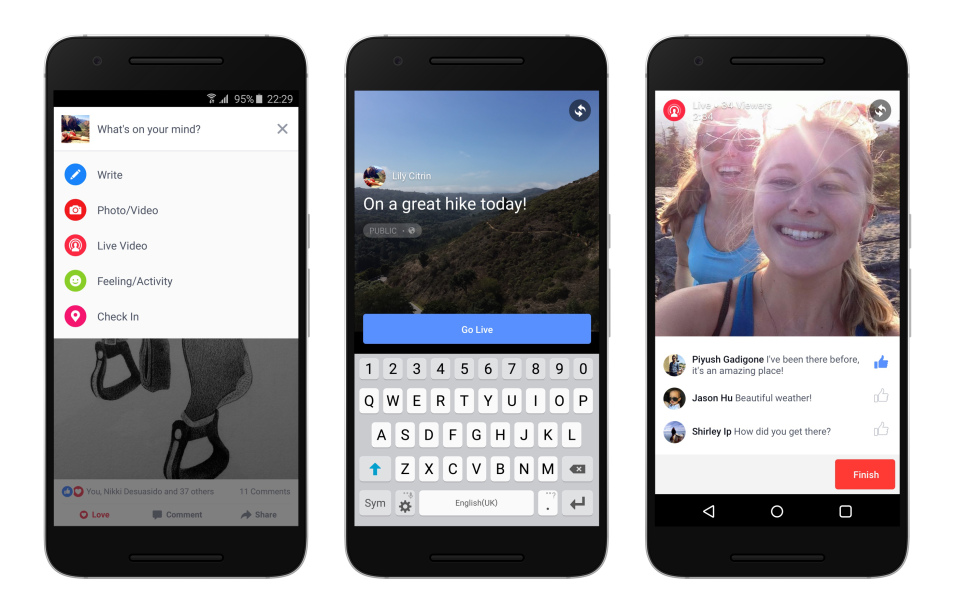 Since Facebook Live launched in January 2016, live video is fast becoming the go to medium for brands and publishers to engage instantly with their audiences. Filmed with a smartphone and your Facebook account, you can instantly record live video and later edit a final version for your wall. What's more - Facebook is making all of this live video matter more by putting it higher in the priority list when it comes to what people see in their News Feeds. Whether you're a journalist or a campaigner, let's take a look at some different ways you can make the most out of Facebook Live.
1. Behind the scenes
Come up with "adventures" that would be of interest to your fans and followers. For journalists, you may want to take your audience behind the scenes before a live interview and give them a glimpse into the production process. Good Morning America's use of Facebook Live ahead of America's Super Tuesday primaries election coverage was an excellent example of this. The digital video producer shows off the green room filled with reporters, producers, the candidate's' family and even the control room staff just before the show is on air.
2. Q&As
Live Q&As are an easy and fun way to attract an audience - especially when you have a big name! When Canada's Prime Minister Justin Trudeau joined a global town hall hosted by The Huffington Post using Facebook Live in March, he responded to viewer questions in a relaxed environment with a confident demeanor. Want to make the most out of your live Q&A? Pick a day and time and let your friends and followers know you'll be on live to answer their questions. You can even create an event and encourage people to ask questions in advance, so you know what to address in your live stream. This will give you tremendous material for future content.
3. Breaking news
Video streaming, especially through Facebook Live, is an incredible opportunity to showcase your knowledge and increase your fan and follower bases. One way to do that is to make yourself ready and available to comment on breaking news in your industry. One digital publication that is mastering this very medium is The Verge. With Facebook Live, The Verge typically reaches 100,000 to 200,000 live viewers by covering product launches and other breaking news in the tech and culture world. Take a look at their Facebook Live events on their Facebook page to get inspired.