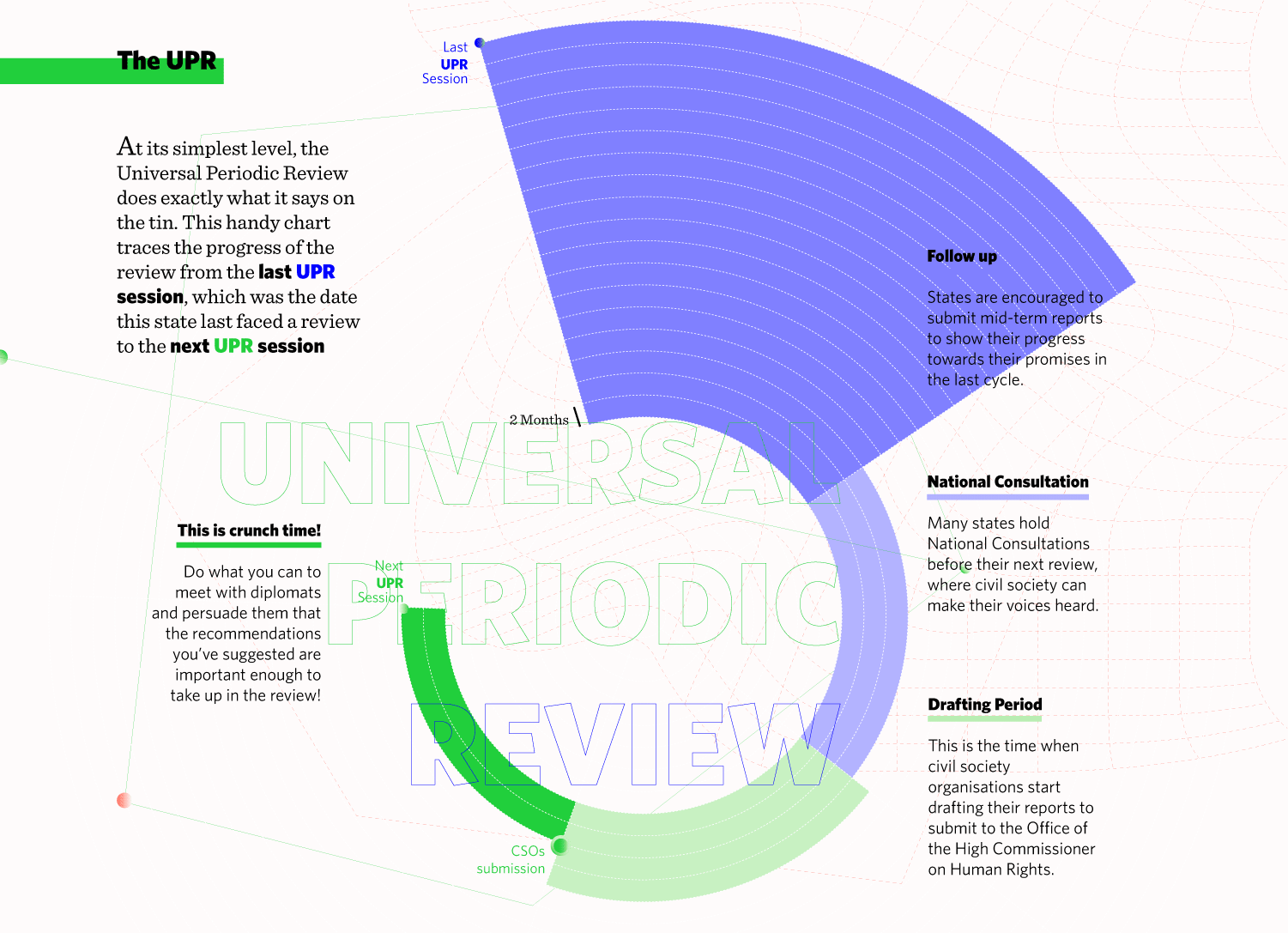 The Universal Periodic Review is an effective UN mechanism for engaged citizens and civil society to hold governments to account for upholding human rights.
But researching a country's human rights track record is no small feat.
To help advocates and human rights researchers, Small Media and Data4Change, are launching UPRoar Tools, an interactive data driven tool that analyses more than 77,000 rows of data to help human rights activists conduct more effective advocacy at the UN.
UPRoar Tools tackles a UN mechanism called the Universal Periodic Review (UPR), in which UN member states have the opportunity to review and openly criticise each other's human rights track records. It can get feisty!
The UPR is a unique UN process because member states rely heavily on and actively on seeking out evidence, expertise, research and even written recommendations from human rights activists and non-profits from the state that is up for review. Each one of the 193 UN member states is reviewed every four years.
To excel at the UPR as a human rights activist you need to know which countries care about your topic, which countries have good or bad UPR relations with your own country, what stage you are at in the UPR timeline and what tasks to do when. Last but not least, you also need to know how to draft UPR recommendations in language suitable for the UN.
These are all complicated and time consuming tasks, but UPRoar Tools is changing that!
The tools' five sections are:
Country profiles provide top level statistics for each of the 193 member states, showing which topics a country gets the most recommendations on, and which countries make the most recommendations to them.
An advocacy timeline helps activists plan their research, outreach, and lobbying work over the four year UPR cycle.
Matchmaker by crunching huge amounts of UPR data the tool is able to help activists identify which countries they should target in their advocacy work on their specific human rights topic.
Recommendation builder helps draft UPR recommendations in a UN language by using natural language processing and data analysis of more than 77,000 existing UPR recommendations.
Directory is a place where UPR geeks can go wild and delve deep into the growing UPRoar tools database, and export their results as a data file.
Want to know more about the UPR? Sign up to Advocacy Assembly's free courses today!
You can find these courses on Advocacy Assembly's website: Introduction to the UPR and Making an Impact with the UPR!