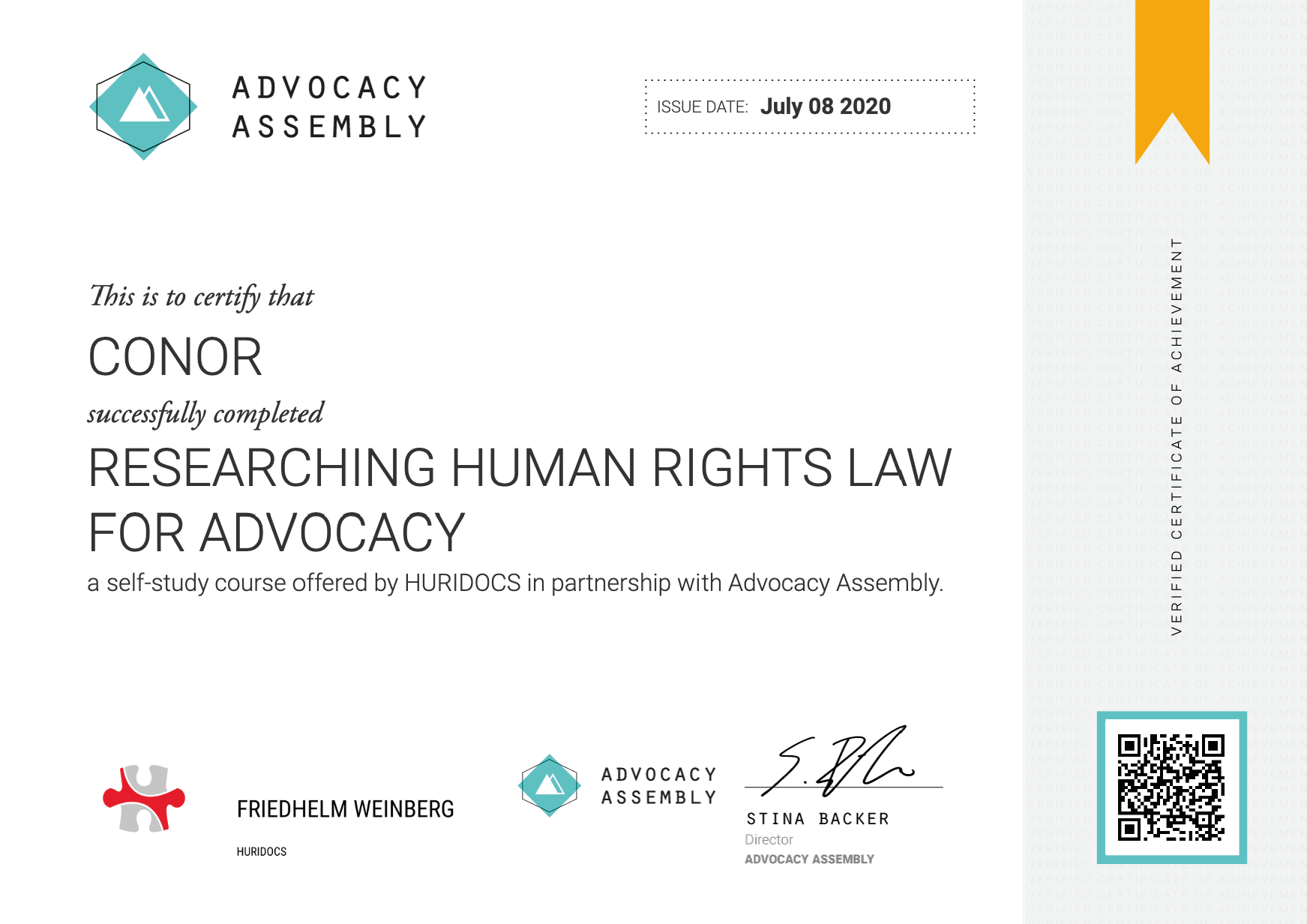 Students who enrol in Advocacy Assembly courses often ask us how to download their certificate after they have completed the course. Below are some instructions to help you figure that out.
1. The dashboard button will appear when you reach the last slide of the last lesson in the course.
2. To download your certificate, click on the dashboard at the bottom of the screen.
3. Go to the completed courses section and find the course you completed.
4. Then click "view certificate"
5. After you click "view certificate", it will take you to another page. You will see then see your certificate.
6. The page will show you the certificate. Click the download button at the bottom of the page.
7. After you click the download button, you will download your certificate in PDF format.
If you are still having problems with downloading your certificate, email the Advocacy Assembly team on [email protected] and we will do our best to help you.
Do you want a certificate in Arabic or Farsi? Send us your name and date you completed the course and we will send it to you.