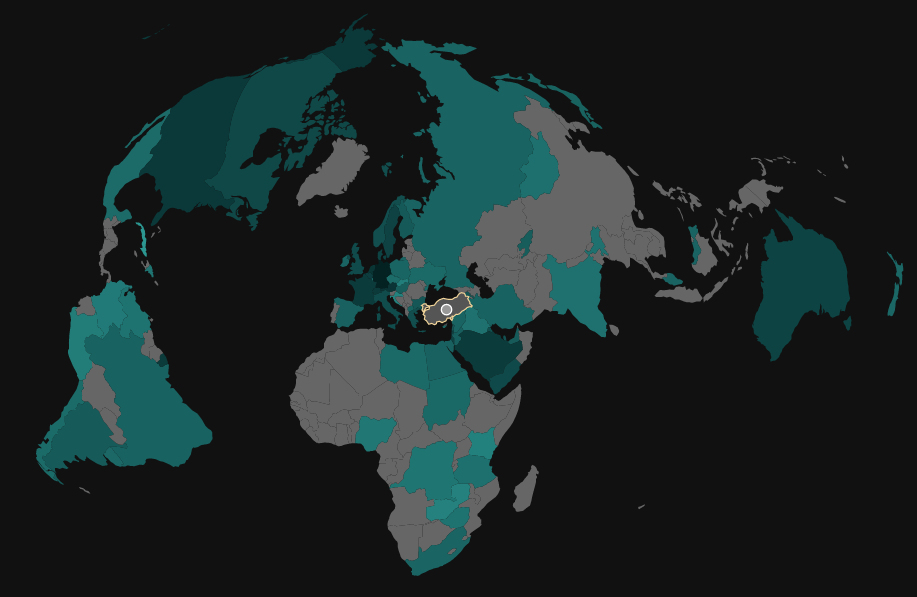 What happens when groups of journalists, designers and developers get crammed into a small room for a weekend? The hope is the creation of useful product, app or new piece of digital media. Some call these gatherings hackfests or code-athons while others dub them hackdays or hackathons. While the hackathon concept has been around since the 1990s-- these events are a relatively new addition to the newsroom. And there is big value in getting the perspective of non-coders when it comes to designing tech for news. To get you inspired, here are 5 different prototypes to come out of journalism hackathons over the past few years.
1. LocalFocus Widget API
In April 2015, LocalFocus developed LocalFocus Widget API that adapts data journalism pieces to the geolocalisation of its reader.

2. Offsite
Offsite was developed by Mic at The Huffington Post and Change.org Editors Lab in New York in April 2016. This widget empowers the readers to act on the news by allowing them to sign a petition at the end of the story. Offsite will also include a bot that works on apps like Facebook Messenger that exchanges messages with Mic readers to keep them aware of advocacy issues and ways they can help.
3. "The incredible rise of migrants' remittances"
To better understand migration, there's a new piece of data journalism you might want to check out. Dubbed "The incredible rise of migrants' remittances" , it was created by TagesWoche, in March 2013 at an Editors Lab in Voralberg, Austria.

4. App of Cards
App of Cards was developed by Brief during the Gazeta Wyborcza Editors Lab in April 2015. It analyzed the presidential elections in Poland, showing how the hype correlates with the polls, providing buzz monitoring and editorial analysis.
5. Perspecs
Perspecs is a news aggregation app presenting three different viewpoints for each of stories. It launched in February 2016 by Trinity Mirror after having been prototyped at the BBC Editors Lab in June 2015.