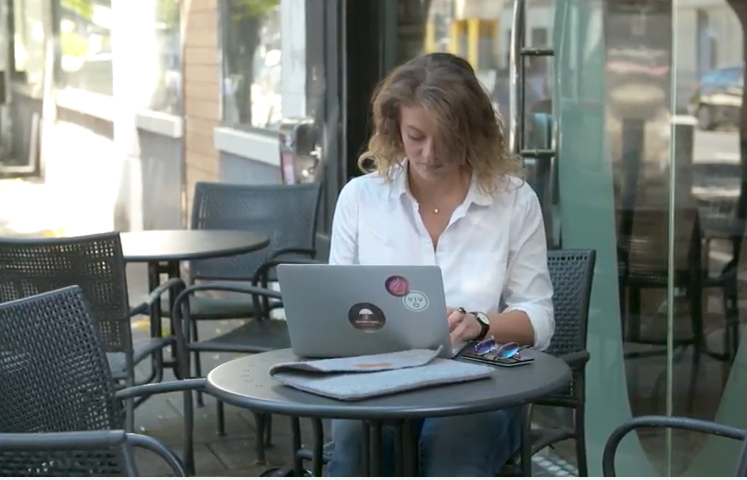 Digital security is no longer a luxury for journalists and campaigners. With increased privacy breaches and surveillance, securing your data is essential for protecting yourself and your contacts.
To help you cover your digital footprints online, we invited you to ask your questions to digital security expert Holly Kilroy, co-founder of Security First.
Take a look at some of the best questions from our Advocacy Assembly community.
1. What is the safest way to secure my contacts when traveling overseas?
So this is an interesting question, which covers many aspects of security and also depends on the level of risk you face. Your first step should be to turn on the encryption settings on your phone and laptop. When travelling through airports keep your devices off, so that the encryption is activated, and, even when you're past security/border controls, do not connect to the internet Wi-Fi. You should also communicate with sensitive contacts through the Signal app, and only go online using a good VPN like Psiphon. You can check out the Travel section in the Umbrella security app for more information.
2. What is the best way to encrypt your email?
Encrypting your email requires using PGP and can be a tricky business, so the approach you take depends on your level of risk – do you need the most secure solution, or can you use an easier one. The most common solution is to use an email client like Thunderbird (or Mail on a Mac) and a combination of GnuPG and Enigmail to encrypt it and allow it all to work together. It takes a little time to set up, and your contacts need to use PGP too in order to encrypt your communications, but once that's all done it's really simple to use. There's a great step-by-step guide to set-up available in EFF's Surveillance Self Defense tutorials here.
3. Everyone is on Social Media now. How can we protect our privacy on social media and ensure we don't get our accounts hacked?
The first line of protection on all your accounts is to review your security settings. Turn on two-factor authentication (called Login Approval/Verification), use a unique passphrase and make sure the answers to your security questions aren't easily found online. You should also be aware of you add as friends – never accept anyone who you don't personally know, and never click on a link in a message from a stranger.
4. When I'm traveling, which messaging app is most secure for me to use?
This one is easy – Signal! Signal is a free tool for sending end-to-end encrypted messages and also for having secure calls. It works for both Androids and iPhones and can also connect to a desktop version. It's very easy to set up and use – just like Whatsapp, but more secure. Signal sends messages over data. If you don't have any internet access you should use a tool called SMSSecure, which is a more secure version of SMS. Both these tools require your contacts to be using them too.
5. Can you tell me which antivirus software I should use?
There are lots of good ones, but we recommend the following.
To learn more about digital security, stay tuned for our four courses rolling out this autumn taught by Security First's Holly Kilroy. Sign up for Advocacy Assembly for free here and check out our other courses.