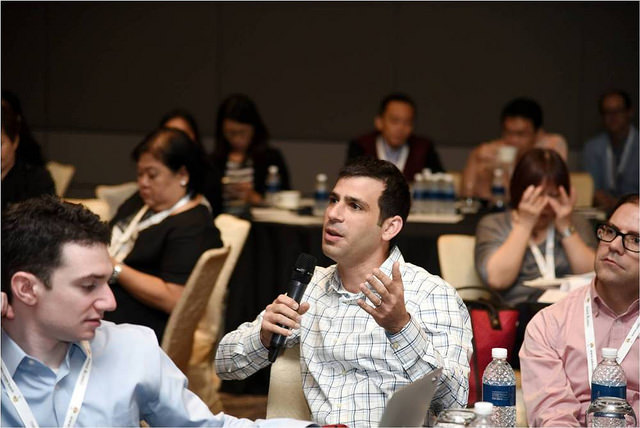 Want some inspiration for the new year? Conferences are a superb opportunity to spur your motivation, build your skills and network with your peers. With case studies and interesting speakers and compelling training sessions, attending these events helps you stay on top of your game and become a better storyteller. With a slew of media conferences in 2017, let's take a look at what media conferences are on around the globe.

Digital Journalism World - 27-28 Feb - Singapore
This year, DJW2017 will be held in Singapore. The conference will focus on the following themes: Getting social and platform right; Fine-tuning mobile only strategies; VR and videos; and new roles in journalism and newsrooms.
Mobile Journalism Conference - May 4-5, 2017 - Galway, Ireland
In May 2017, the mobile journalism conference, RTÉ Mojocon 360, takes place on the west coast of Ireland. A 3-day ticket includes access to the plenary sessions, workshops and the mojo exhibition and all the fringe events.
Global Editors Network Summit - 21-23 June - Vienna, Austria
Last year the GEN Summit focused on the rise of platform news with an audience of 600 participants from 70 countries. This year, the conference will return to Vienna with a different agenda that has yet to be announced.
International Journalism Festival - 5-9 April - Perugia, Italy
IFJ is a free conference held in Perugia and one of Europe's biggest media conferences. Last year the event held 259 sessions with 549 speakers in its 5-day programme. The agenda for 2017 will be announced in March.
Global Investigative Journalism Conference - Nov 16-19 - Johannesburg, South Africa
It's GIJC's 10 year anniversary, and to celebrate, they're holding the conference in Africa for the first time. With over 100 sessions planned, the conference aims to train working journalists keen to dig beneath the surface and improve their investigative storytelling skills. From data analysis to learning how to fund investigative stories, the event is ideal for those looking to sharpen their reporting skills.