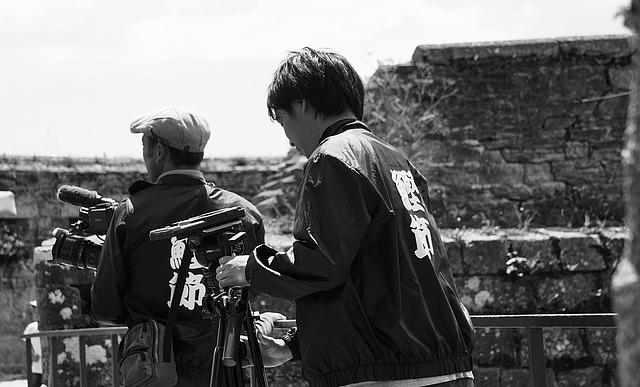 For journalists, protecting oneself and staying safe is a critical issue no matter where you report from in the world. To help you better prepare for the risks ahead, we invited you to ask questions to Security Risk expert Chris Lawton, Head of High Risk Services for 1st Option Safety Group.
Here are some of the best questions from you, our Advocacy Assembly community.

1) What would you do if you were kidnapped in Turkey?

Great question. Really importantly, if you are living in, or planning to visit, an area that has a kidnap threats (as well as the threat of a more official detention) then focus in on your preparation for this kind of scenario. Use a planning tool like the Rory Peck online risk assessment or if you can, engage professional support of the kind my team and I can offer, but remember there is always something you can do, even if you have limited time and money available to do it! Kidnap avoidance techniques, built out of careful risk assessment, such as tight control of your movement plans and varying of your patterns of travel and accommodation can be really effective. A communications plan and an itinerary shared with close friends and editors may make all the difference. If you need help building this then check out the risk assessment and planning guidelines in our Rory Peck Trust course here. and make sure you get in place an overdue procedure as well. This can be essential for letting the outside world know that you are missing. Without these in place, it may not be noticed for a long time that something has happened to you.

In the moments before, if it became clear that a situation was developing around me, I would get a message out, through whatever means I could. Tracking and communication apps and devices are great for this but equally a message off a phone can be equally effective if these are not available. If I was not able to do this then I would not be too hard on myself – ideally, you will have a communications plan and overdue procedure in place as a back-up.

After this, in Turkey, or anywhere, I would know that my first responsibility is to stay well. I would aim to be respectful, but to keep my dignity. I hope that I would begin to look after my mind as well, staying positive and working hard to build as clear a picture of what and who is around me as I possibly could, including trying to work out where I was at any given point.
I would never rule out escape, but I would recognise that the chances of escape are marginal, and know that, depending on where I was and who was holding me, that this could result in my death. I would always be looking for an opportunity to get a message to the outside world. If there was a chance for a text, an email, a letter or a phone call I would take it. I would take heart in knowing that, as a result of my preparation, there would be people working hard for my release, even if I heard nothing from them and was not allowed any communication with the outside world.

2. In your opinion, where is the most dangerous country to report from today? Is there one particular country you would advise journalists to never travel to?

There is no single country. And to be honest, if an individual is under threat it makes no difference to them which country it is. For example, there are journalists in parts of Mexico who risk their lives daily, as there are in Iraq, Libya, Syria and many other countries. I don't think any single country is more dangerous than another, it is where, exactly, you are going and what you plan to do there (and how you do it!) that make a place dangerous.

There is no country I would advise journalists never to travel to – this is a decision you need to make for yourself after a really thorough risk assessment. I will of course help you with this and give my opinion though…

3. With the recent terror attacks in my hometown of Tehran, how can citizen journalists caught up in future terror attacks protect themselves while also trying to film or document the incident?

This is a question that many European citizen journalists have been asking recently as well. Don't hurry! I know this sounds odd, but don't rush in there. Many attacks will have a follow up designed to target the people who go to help, report on and observe the initial attack. Or, in the case of less sophisticated terrorists, simply because one of the attackers missed the bus they were supposed to get. About the time it will take you to conduct a quick risk assessment, gather your equipment (making sure it is fully charged) and link in with your network should be enough.

Think about what you look like. More than just the clothes you are wearing, but remember that the soldiers and police who are probably arriving at the scene may be scared and angry. Be careful about the positioning of your camera or phone. They may find it offensive and threatening – in a high threat environment, they may even mistake it for a weapon.

Keep an eye out for anything suspicious. If you see anything that does not fit with the time and the place, be suspicious of this. It may be sensible to report it and it is almost certainly sensible to move away. This is a time to trust and listen to your instincts and act upon them. Make sure you always have a plan. This could be where you will go and get into cover, or how you will get clear from the area. Is the route you will take clear? If it is not, what is the alternative? You should update this information to yourself and anyone you are working with.

Communicate with your network. Update your friends with your location and what you are doing, let them know what the situation is and how it is going. Arrange a time and place to meet, and if one of you does not turn up, make an effort to link in with them. My most important two points are: 1) Remember everyone is scared. 2) Look after each other – keep talking during your work and afterwards. If you have a problem, talk it out.

4. I'm a dual citizen, what's your advice on travelling with both passports to a high-risk country? Can both governments help find me if I get arrested if I enter on one passport?
I would travel on the passport that will give me the most favourable response in the country in which I plan to visit. If the second nationality will cause me problems, or seem suspicious to the security forces and immigration control of the country I plan to visit then I would leave the passport representative of this at home. In theory, the overseas representation of each country could try and support you in case of arrest. You should check which has a presence in the country that you want to visit first though – it may be reasonable to let them know you are visiting. I would also be realistic about what they can do for you. A bit of homework about other incidents may give you some information about how other arrests have unfolded!

5. What's the best way to find and vet fixers when reporting from a high-risk country you've never been to?
From a security and safety point of view, I would always ask you, as a journalist, if you can trust a fixer. I then ask how do you know this, how did you find them and how do you know they are everything they say they are. Often the fixer has been recommended or has been reporting in the area you want to cover for some time. What is important is that there is a relationship, there is a history, and it is verifiable. At the end of the day, you sometimes have to trust people. Just never do this blindly.

Chris features in our latest Rory Peck Trust course "Risk Assessment for Freelance Journalists", where you can learn more about your security as a journalist.