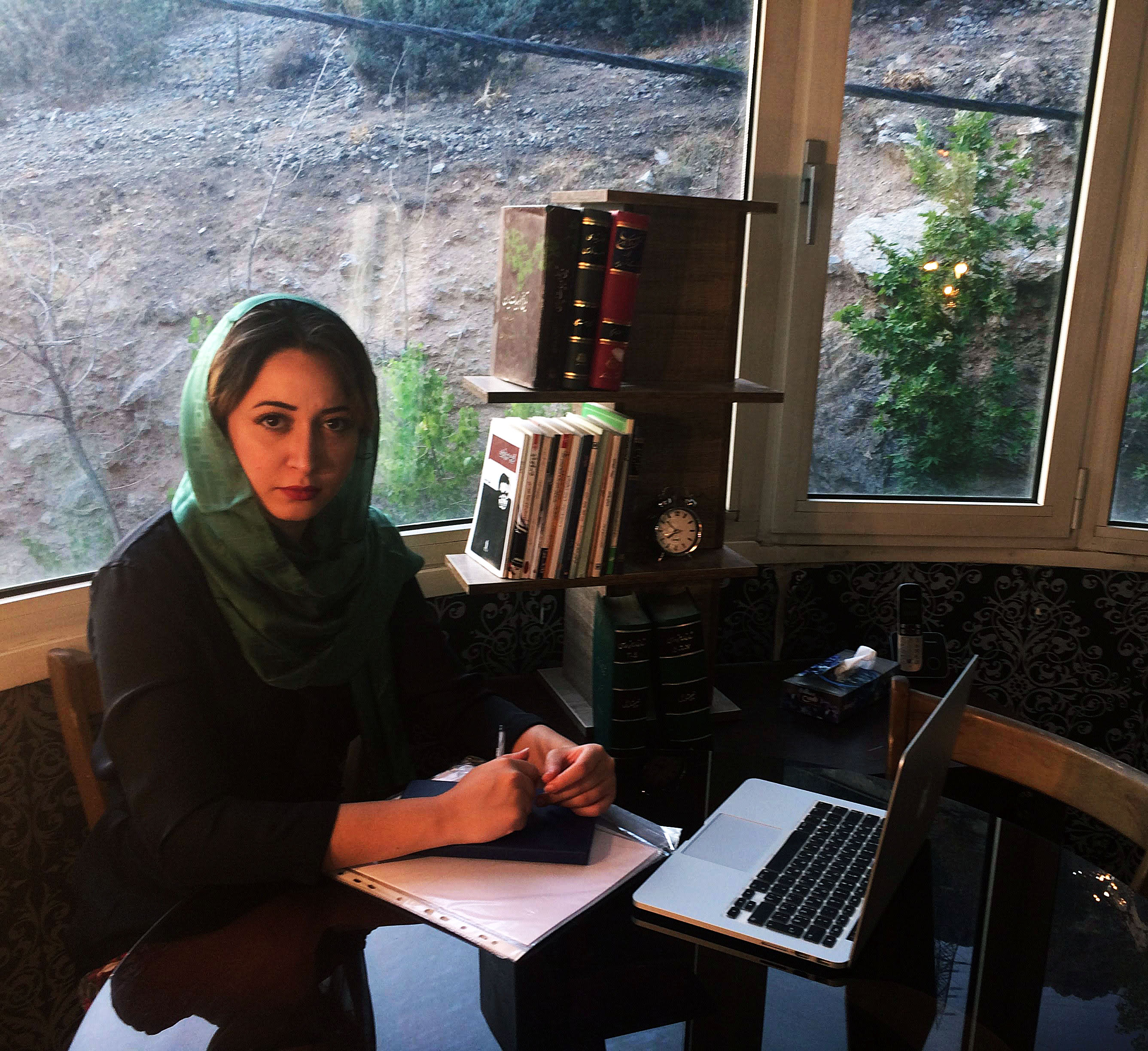 When people hear about media in Iran the reaction is a mix of confusion and surprise. We know there are journalists and newspapers as well as social media, but how does this really work? Is there any connection between Iran and the outside world?
We caught up with Maral Gholampour, the founder of Media Consultants Bureau, about the meaning and problems of media in and outside of Iran.
1. Tell us about Media Consultant Bureau (MCB)?
Media Consultants Bureau is a media and communications agency within the Farsi speaking market. We provide a variety of communications services to address media, communications, news, and information demands of business and individuals who seek to expand their activities in Iran. These include content production, PR services, media briefings and media messaging.
MCB does not receive any funding and provides media services with the help of independent journalists who are objective and committed to opening constructive communication and information lines between Iran and the West.
2. Why did you start MCB?
Media Consultants Bureau is a product of schooling and experience from my time in the Iranian media scene. While studying and working as a journalist in Iran, and later in the U.K, I observed a gap in the market for independent media platforms covering Iran. Thanks to the tainted news coverage on both sides, I saw a need for a neutral platform for disseminating information.
Following the Iran Deal (JCPOA), which has resulted in sanctions relief and increased international relations between Iran and the West, demands for media and communications infrastructures increased both among Iranian entities and abroad.
Furthermore, Iran's reformist re-elected government party is aiming to nurture a more open and democratic public domain. They are rather sympathetic towards media and communications organizations and start-ups. With the political situation improving, the timing was ideal to launch MCB.

3. Do you face any problems working in Iran?
Working in media is a sensitive and challenging endeavour in most parts of the world. Iran ranks among the most dangerous countries for journalists and I believe one should have a deep understanding of the rules, regulations, and red lines as well as knowledge of politics, religion, tradition, and history in Iran to be able to avoid getting in trouble with authorities or even locals.
In Iran, it is very difficult to start any business and succeed -especially one in the media. Uncertainty is another problem. At times, unforeseen political and economic developments unfold overnight and impact the whole planning of a company. Moreover, there is a big gap between the international average rates and the fee for media services in Iran. This makes bringing international services to Iran costly.
4. How has social media changed the news world in Iran despite the filtering?
Filtering -particularly filtering of social media- is not that widespread since the Rouhani government has come to office. In recent years, Ministry of Information and communications of Iran has made great efforts to facilitate easy access to social media outlets, increase bandwidth and provide unlimited access for users.
In fact, Mahmoud Vaezi, the Minister of Communications, has clashed with hard-liner officials on several occasions to guard improvements made in this domain. It was only last week that he responded to prosecuting attorney of the judiciary who was pushing for filtering and threatening to indict the minister by stating: "He (the prosecuting attorney) should put aside mentality of filtering".
5. Tell us about Telegram and Instagram usage in Iran
Social media in Iran is becoming an exceedingly popular tool for disseminating news. It is prompt, uncensored, and has a compact format. It is becoming an efficient basis for shaping a public sphere.
Currently, applications such as "Telegram" are a major communication tool for Iranians and its channels are a chief source for distribution of news and information. Instagram is also very popular among news companies, public figures and businesses that are taking advantage of this platform to promote their agenda. Iranians have always managed to work out a way to get around filtering restrictions by using proxies and anti-filtering software.

6. What do you think about Iran's media in the future?
Media has always played a significant role in shaping socio-political developments in Iran. It will continue to remain a soft power tool.

Today, as Iranian public is becoming increasingly savvy of role and influence of media as well as the operations and structures, media managers need to work smarter and more efficiently to gain legitimacy and credibility. We need media outlets that strive to regain Iranian public's confidence, by depoliticizing content, promoting (ideological) diversity and banking on figures and reference groups which are respected by the Iranian public -regardless of their religious or political orientations.
To learn more about MCB, you can follow them on Twitter.
Curious about reporting on Iran? Take Rory Peck Trust's free "Media Matchmaking for freelance journalists" course.
And if you have any comments please just tweet us to @Advocassembly!