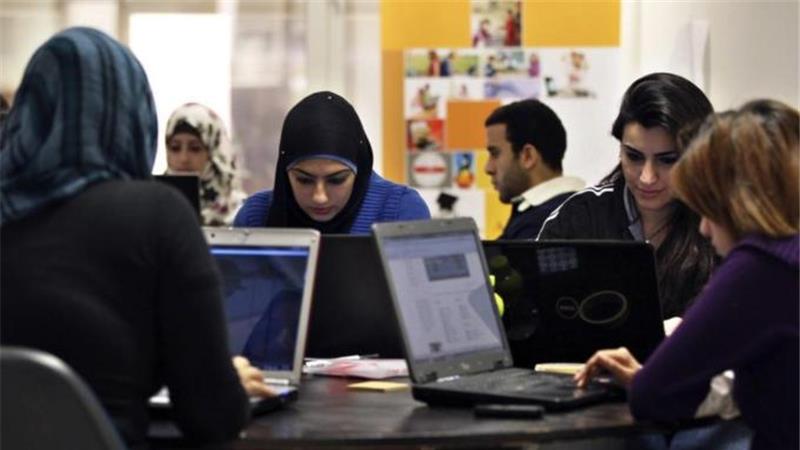 Social media in the Arab world is gaining more ground, growing increasingly localized and is influencing how journalists create engaging news stories. To learn more about how social media is affecting journalism, we met up with Rola Farhat, a Lebanese journalist who is currently a freelance reporter at DW-TV. Rola has worked as a reporter, TV presenter and written for several newspapers, including raseef22.com and almodon.com.

1.What do you think is the most common social media site that Arab journalists use?
If you want access to breaking news and directly from the source, then I would have to say Twitter. Look at how many Arab politicians use the microblogging site to announce critical news and share important updates. According to MBRSG's 2017 Arab-Social Media report, a majority of social media users in the Arab region (58%) said that they express their views or sentiments about their government's policies using social media.The Arab audience is no longer relying on TV and print as an exclusive source of news and journalists we need to take that into consideration. Twitter also connects us with our audience and allows for tremendous reach that no other site can provide.
2. What content appeals to the Arab audience?
The Arab audience I think is like any other audience in that visual content is the most appealing form that attracts them. Unfortunately, there is a lack of appreciation for serious content that explores the issues that are affecting people's lives. A quick glance at the most viral videos on Facebook in the Middle East will show you that people are more interested in funny or sarcastic videos rather than say videos that discuss a political or health crisis.
3. That must be quite challenging, what strategies do you use to engage your audience?
We focus on the following:
1- Minimizing the length of our videos to increase the chances of them being watched.
2- We simplify our language.
3- We boost content, share it more than once and remind people of certain stories through online discussions and by posting our content on several social media platforms.
4- We learn from our audience- we look at why a certain story got more attention than another story and identify what worked and what didn't.
4.What is a journalism trend that you foresee coming to the Arab world?
Mobile Journalism is starting to trend now in the region. However, journalists here are not really a big fan of this new form of journalism because agencies and news channels are using it to recruit citizens instead of journalists to lower their costs. Mobile journalism isn't taught in universities here and is still a new field, this means that there aren't any clear guidelines on how it can and should be used which poses another risk for anyone engaging in mobile journalism.
5. How would you describe the digital rights sphere in the Middle East?
The Arab world still has a long way to go. Privacy and digital rights are definitely a concern for people here, however, there isn't a lot of awareness about these issues whether from a government level or from civil society. It's also important to note that each country in the Arab region has specific digital laws that do not apply elsewhere. I have noticed that people become interested in understanding and advocating for their digital rights only when they or someone they know faces a digital threat.
Interested in learning more about ways to engage with your audience? Sign up for Greenpeace's free online course "How to Create 'People Powered' Campaigns".