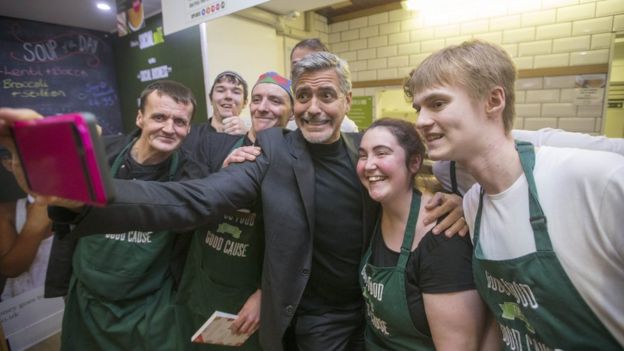 From clever hashtags to powerful images, and engaging video, we all know a good social media campaign when we see one. These shareable campaigns make you want to spread the word on Facebook, Twitter, Instagram and more. One way to make your campaign go viral is to partner with a celebrity who takes an interest in your cause and has a strong social media presence. By teaming up with a big name, not-for-profits and other organizations can get the word out to millions in a matter of moments. To inspire your next campaign, we take a look at three successful celebrity led campaigns for social good.
1. Mark Ruffalo and Friends of the Earth tell David Cameron to frack off
Oscar-nominated actor Mark Ruffalo is no stranger to activism. With a strong following on Twitter and Instagram, the Hollywood star regularly uses his fame to promote various social causes. But what Ruffalo is most passionate about is anti-fracking. He even started up his own charity to raise awareness about the dangers of shale gas in New York and Pennsylvania. This week Ruffalo and Friends of the Earth made headlines in the UK by releasing a video directly addressing Prime Minister David Cameron on his pro-fracking policy. Ruffalo's message was simple: Ban fracking in the UK, Mr Prime Minister and don't go back on your word. Fracking is unsafe no matter how you look at it. The timing of the video coincides with debate on the issue in UK parliament this week.
2) Emma Watson's #HeForShe campaign
When actress Emma Watson gave a speech launching the gender equality campaign #HeForShe at the UN Headquarters in New York in September 2014, the Harry Potter star was surprised to receive a slew of online death threats. But as the newly appointed UN Women Goodwill Ambassador, Watson decided to use the publicity to her advantage. By teaming up with JP Morgan Chase, she got #HeForShe banners on Chase ATM screens across America. In 2015, her live International Women's Day talk on Facebook generated millions of views. Since then, she has also interviewed Malala Yousafzai—where Yousafzai thanked Watson for helping her come to terms with calling herself a feminist.
3.) George Clooney takes a Social Bite
You don't have to be a big brand to get the likes of Hollywood heartthrob George Clooney to support your campaign. That's what Social Bite proved with their latest fundraising campaign last year. The actor recorded a special message for not-for-profit sandwich chain after visiting its cafe in Edinburgh. While in the shop, Clooney also bought and ate an avocado, pesto and pepper wrap and donated £1,000 to Social Bite. A month after his visit, Clooney and Social Bite released the joint video campaign to feed Scotland's homeless on Christmas Day. Social Bite also offered to help Clooney fundraise for his charity Not On My Watch. Other high profile pledges later came in from Labour leader Jeremy Corbyn, comedian Rob Brydon and broadcaster Chris Evans.