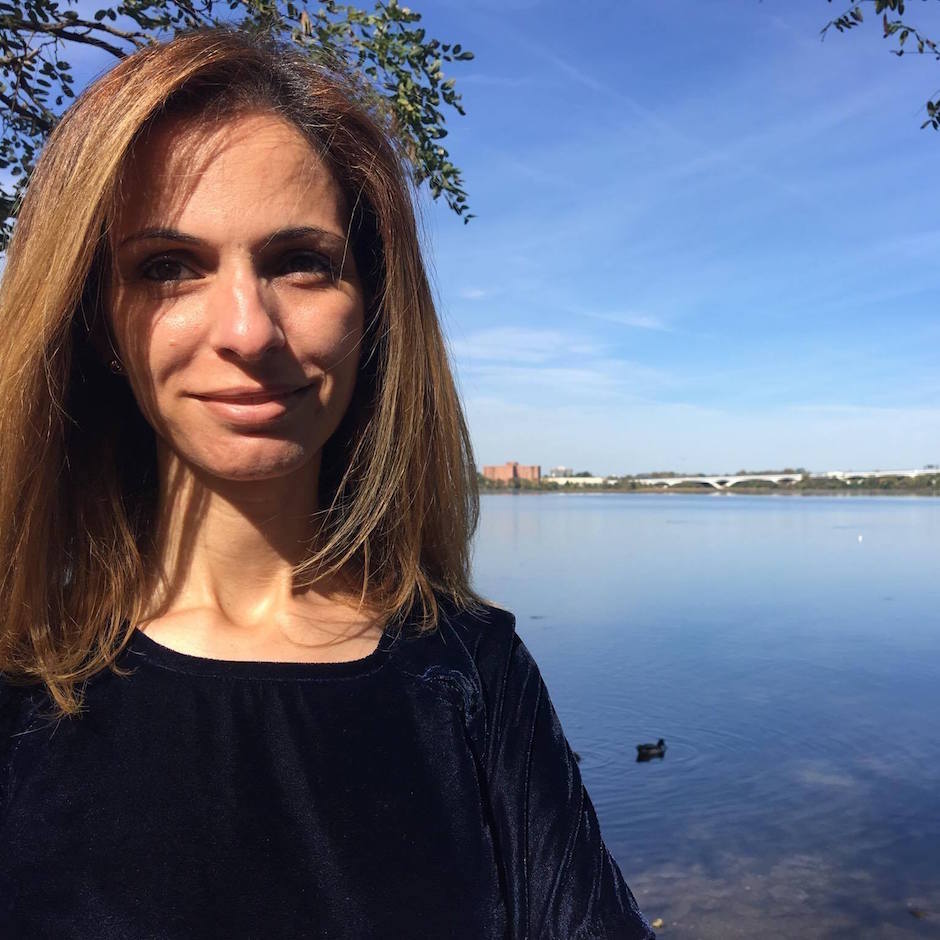 At Advocacy Assembly we are always looking for ways to build your journalism and advocacy skills. That's why we sat down with journalist Majdoleen Hassan from Global Investigative Journalism Network's Arabic chapter to discuss their network along with the various projects underway.
1. Tell us more about GIJN Arabic- when was it launched and what are your goals?
GIJN Arabic is the Arabic-language service of the Global Investigative Journalism Network. It aims to enhance and spread the practice of investigative journalism among journalists in the Middle East and North Africa, strengthen the infrastructure and technology supporting it in the region, and build networks connecting the region's most enterprising journalists to each other and to their colleagues around the world.
2. How are you using social media to connect with your audience?
We started our work in January 2017 with daily Arabic feeds on Facebook and Twitter. Now we have over 3,500 followers — including both experienced and young journalists, educators, filmmakers, citizen journalists, and more. Our social media acts as a gateway to our other resources – tip sheets, a help desk, conferences and training, and global and regional networks that can extend one's reporting around the world. Our Arabic platforms are highly interactive, with lots of one-on-one consultations and communication.
Most of our inquiries from Arab journalists come from GIJN's Arabic's social media platforms. They ask about developing certain skills, new tips and techniques. We can help most of them because of our global team, which speaks a dozen languages and can tap into a global network that has brought together more than 6,000 investigative journalists on five continents over the past 16 years. Imagine being able to gather the journalistic experiences of people from all over the world and housing them all in one place. GIJN Arabic is keen on making our virtual community feel that our team is there for them.
3. What services do you offer to journalists and how can they become part of the GIJN network?

GIJN runs an active Help Desk and Resource Center that is visited by journalists in 100 countries per day. Since our nonprofit was set up in 2012, our staff has responded to over 4,000 requests for assistance, including hundreds of queries from Arab journalists. We've launched a growing online library of investigative resources not only in English, but also Arabic, Chinese, Russian and Spanish.
We offer our networking services if journalists want to connect with other journalists. For example, if a journalist in Cairo wants to connect with another journalist in Europe, we can tap into a large global database of journalists willing to help their colleagues around the world. This, in turn, is strengthened by GIJN's membership, which consists of 155 member organisations in 68 countries. From these resources, we can get advice from journalists worldwide with expertise in cross-border investigations, business and finance, data analysis, money laundering, and more.
Media organisations also contact us seeking help in training, reporting, and finding international partners, so we also focus on serving them.
4. What are some of the projects that GIJN Arabic is currently working on?
Currently, GIJN Arabic has two main projects. The first one is significantly expanding our Arabic-language online resource center – think of it as an Arabic investigative journalism library. It will contain the latest tips, guides, stories and training videos for Arabic audiences. We felt the need to offer Arab journalists genuine Arabic content because we know that there is a problem that most journalism trainings are offered in other languages, most often English. We are doing this in partnership with our largest member organization in the region, Arab Journalists for Investigative Journalism, based in Amman, Jordan.
Our second project is helping strengthen the networks supporting and training investigative journalists in the Middle East and North Africa. This includes working with major media, freelance journalists, NGOs, and schools and training institutes. Through GIJN and its partners, we are bringing about 35 Arab journalists to the Global Investigative Journalism Conference this month, for training and networking. Also, we are working on a series of trainings on in-depth reporting about human trafficking, forced labor, and migration in the region.
To find out more about GIJN, follow them at @GIJNArabic and check out their website.