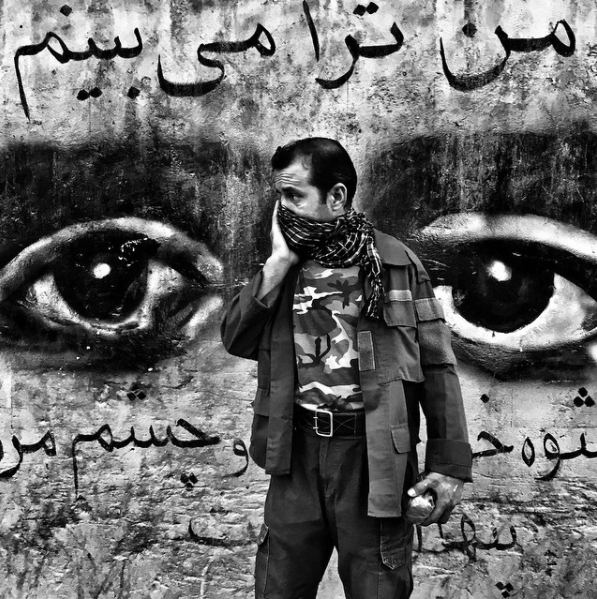 Today Instagram is one of the most popular platforms for Iranians, with 20 million posting images and stories online. For photojournalists in Iran, documenting moments has become one of the most important ways to spread the news. That's why we came up with a couple of Instagram profiles for you to follow:
1. Yalda Moaiyery: Yalda has started her profession in photography more than a decade ago and has won a couple of awards inside Iran. She has covered wars, natural disasters and conflicts in Iran and outside of Iran.
2. Reza Abedini Sohi: Reza is famous for his backpacking trips in Iran. His photos show the diversity of culture across Iran. He has become a great inspiration for those keen to pursue travel photography.
3. Newsha Tavakolian: With a passion for women's rights, Newsha's unique projects have covered Iranian women with a new perspective. Her work has been published internationally by global media organisations, NGOs and fine art magazines.
4. Jassem Ghazbanpour: As a war photographer, Jassem provides a new look of Iran. He has taken photographs from Afghanistan, just after the fall of the Taliban, Iraq during the Gulf War & Iraq war, and Iraqi Kurdistan during the independence period.
5. Majid Saeedi: Majid is a well-known award-winning Iranian photojournalist. With up close personal images from Afghanistan to Iran, his Instagram profile is full of colour and livelihood.
Who else do you follow on your Instagram account? Do you want to get better in taking photos and videos? Do you want to learn the best way to save your photos and videos? Check out our courses on mobile video with WITNESS to learn more! And you can always tweet us to @Advocassembly!
"I was amazed by how youngsters were willing to die for their beliefs in the Iran and Iraq war, I felt I had to show this through my photos," Kaveh Golestan, a famous Iranian photojournalist who died in Iraq in 2003, said in his exhibition. "I was in search of the deep human feelings that are buried within each person."
(Image courtesy of Majid Saeedi)