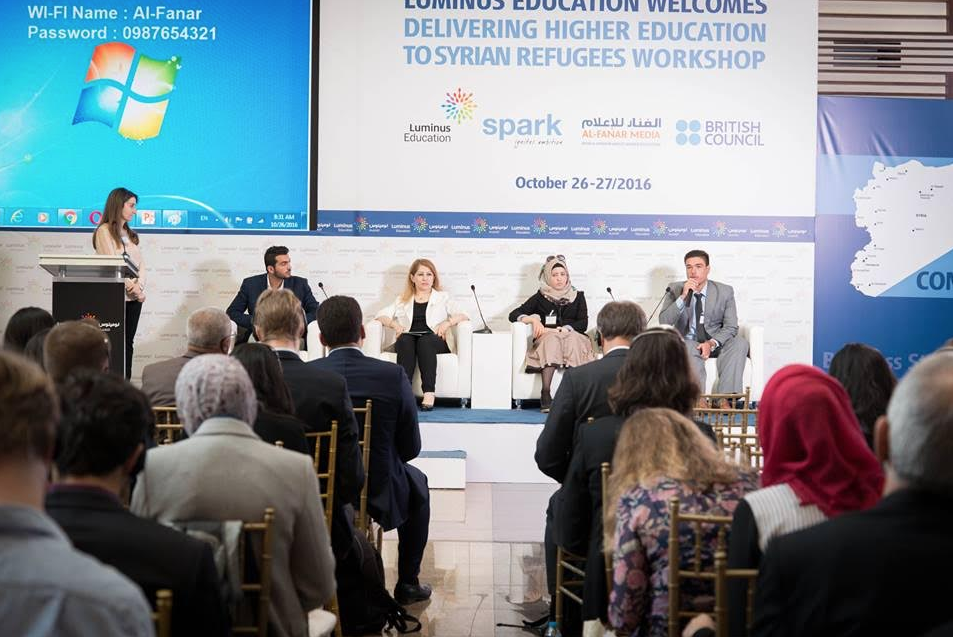 When it comes to higher education in the Arab world, the topic does not seem to be a priority for journalists and news organisations alike, or at least it is not getting the attention it deserves. But that scene is changing thanks to the establishment of Al-Fanar Media, an online magazine dedicated to sharing news and resources related to higher education in the region. We spoke with the managing editor of Al-Fanar Media Rasha Faek to learn more about the magazine and the role it is playing in increasing higher education news coverage.
1. Tell us about Al-Fanar Media and why it was launched?
Al Fanar was founded in late 2012 by The Alexandria Trust, a UK-based charity that was set up by Egyptian philanthropist, Salah Khalil. Al-Fanar Media provides balanced, accurate and independent coverage of all aspects of academic life in the Arab world. The publication is bilingual and features news articles and a biweekly newsletter in both English and Arabic.
Dedicated to illuminating key issues in Arab higher education and encouraging dialogue among institutions, leaders, and other stakeholders both within and beyond the region, Al-Fanar Media serves as a platform for open and critical discussion.
2. Why the focus on journalism that covers educational issues in the Middle East and what topics/services do you offer?
Al Fanar, whose title means "The Lighthouse" in Arabic, aims to be a thoughtful critic rather than a cheerleader for Arab higher education. We aim to shed light on the main issues in higher education and opening the door for discussions and debates between those who work in the field and those who are interested in it. This would hopefully help set the stage for a reform process that is necessary to ensure regional organisations will expand their powers and support the talents and capabilities of Arab students so that they can fulfil their role as active citizens and leaders.
We are covering several topics related to higher education, such as: Academic Freedom and Human Rights, Quality Control, Gender, Research, Students affairs, Curriculum, Literature/Translation, Teaching, Faculty issues and Technology/Online Learning and many others topics.
3. How have you grown since you launched?
When we started in 2013, our staff included only two people, myself and my editor David Wheeler and we had two foreign reporters writing for us. Today, we have five staff members and 14 local reporters based in different Arab countries. Our newsletters have approximately 5000 subscribers and we recently hit the one-millionth page view on our site.
4. Tell us more about your projects that are focused on refugees education?
As refugees continue to pour across borders, many displaced young people find themselves struggling to continue their education and so we launched a special section on our website dedicated to this topic and a monthly newsletter. The goal of this section was to support refugees education by providing them with accurate and reliable information. We had also held three workshops on this topic with stakeholders to discuss the ongoing challenges, the need for better coordination, and recommendations to donors, governments, and scholarship providers for improving educational access to refugees.
5. What are some of the challenges you have had to deal with in growing the magazine?
When we first started it was a challenge to attract good Arab journalists to write about education. Most of them preferred to write about politics, economy or even the arts. In 2014, when we had an open call to train 60 journalists from the entire Arab region on the topic of education. We received more than 200 applications which shows how the scene is changing.
Another issue is funding especially since we are dependant on grants and donations. Gaining the attention of big funders to support educational journalism is not easy and takes time.
6. How can interested journalists get in touch?
Our doors are open for all talented Arab journalists, who are interested in writing about education in the region to write with us on a freelance basis and they can contact us via our site.