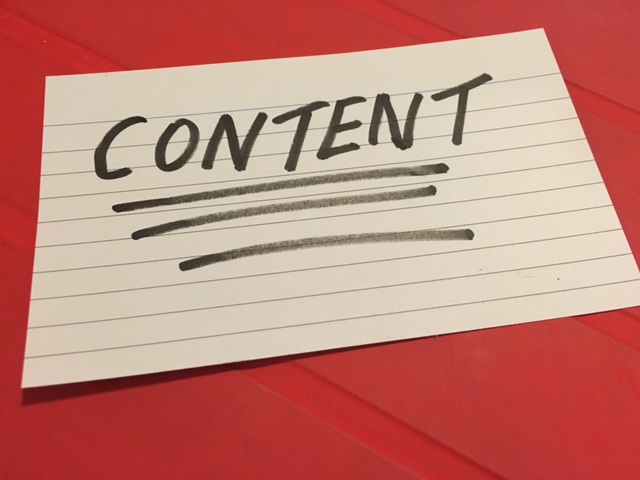 For the past decade, content marketing has overtaken traditional advertising in a bid to build company brands and increase sales. But content marketing isn't just for businesses. It's also a useful tool for those running charities looking to bring about social change. Content marketing can be used to raise awareness and boost donations or subscriptions for your organization. Below is a step-by-step guide to creating a compelling content marketing strategy.
Step 1 - Understand content marketing
Content marketing is about strategically creating content is that is sharable, relevant and interesting for your target audience. The intention is to get your audience to buy your product, sign up for your newsletter, make a donation or connect with your brand. Content is essential to your brand because it creates trust with your audience, particularly if it is useful, inspirational and motivational.
Step 2 - Nail your objectives
Before you even begin, identify your objective(s). Figure out why you want to create this content in the first place. Do you want more donations? Do you want to build more awareness around a human rights issue? Is more website traffic a goal? What about social media engagement or boosting your google ranking? Pick a few of these objectives to help you focus your content marketing strategy.
Step 3 - Benchmark your metrics
The only way to succeed in content marketing is to benchmark your success on a consistent basis. By picking a few trackable objectives, you can figure out what is working and what is not. For example, if your aim is to increase your charity's donations, social media engagement and website traffic, be sure to measure your donations, engagement and website traffic. Take stock of these metrics on a weekly or monthly basis.
Step 4 - Who is your audience?
When it comes to creating compelling content, your objectives will define your audience. One of the best ways to describe your audience is to use individual personas. Define these personas by asking the following questions: Who are they? What do they like? How do they spend their time? What influences them? Come up with specific names to describe each persona and their content needs for your plan.
Step 5 - What does your audience want?
By researching your audience's needs and understanding why they value your organization, you will figure out the amount and type of content you should create. You may want to investigate the behavior of your audience personas along with what conversations they're having on social media.
Step 6 - Come up with a schedule
After identifying and organizing the needs of each audience persona, you will be able to create a map of necessary content relevant for each audience persona. Build a content marketing plan and schedule that shows what content you'll create daily, weekly, monthly, and quarterly. You should space your content out to ensure a consistent publishing schedule.
Step 7 - Amplify your content
While planning and producing top quality content is essential to achieving your objective, you must also get the word out to your audience. Come up with a plan for how you will market this content on your social media channels, e-newsletters and your website. What photos will you use? Are you creating a video? Do you have a relevant and catchy hashtag? How can you get your network to cross promote it? Finally, be sure to cover all communication channels and get relevant partner organisations on board well before hitting publish.