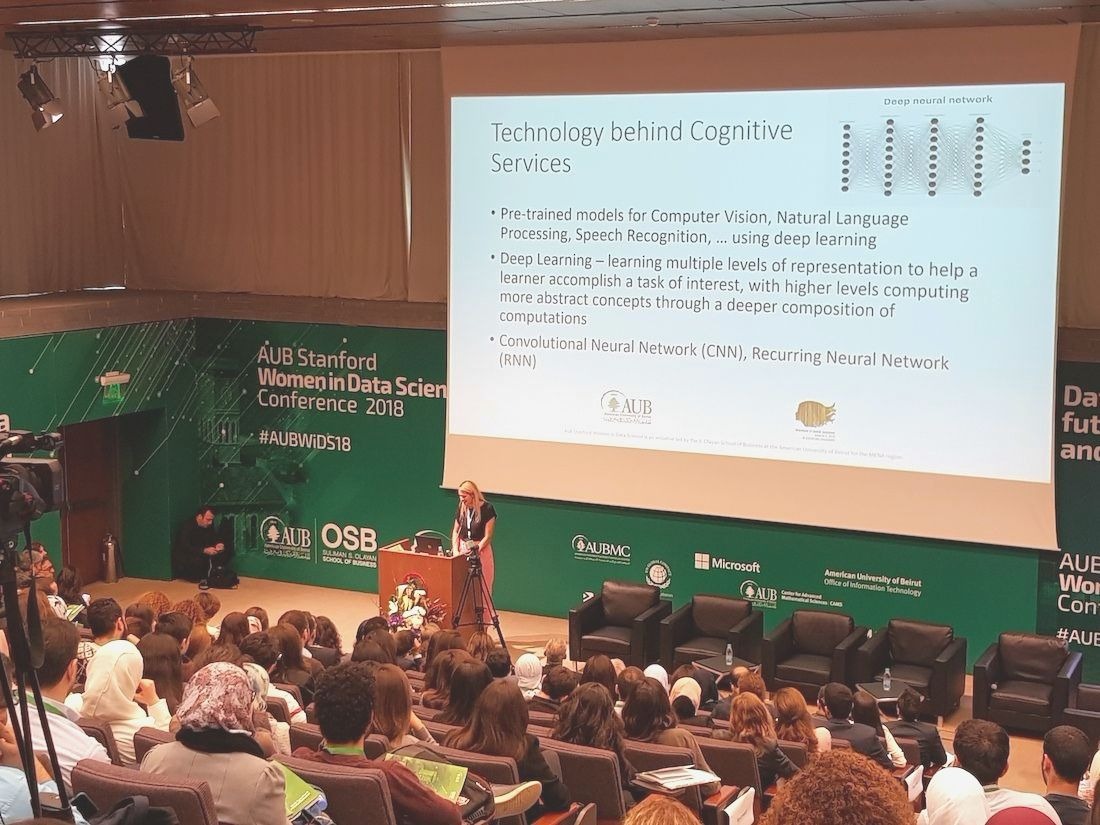 In the last two years alone, the world has produced more data than in all of human history. Despite this, Data Science still seems to be an untapped market in the Middle East. But the AUBxStanford Women in Data Science (WiDS) Initiative is hoping to change that. Here's a recap of their annual conference that took place on March 5.
What is the AUBxStanford Women in Data Science?
More than just a conference, AUBxStanford WiDS is a partnership with the Stanford Institute for Computational and Mathematical Engineering led by American University of Beirut for the Arab MENA region.
The goal of the initiative is to inspire and educate data scientists, regardless of gender, and to support Arab women in the field. The event showcased the latest women-led data science research and practices and also served as an opportunity to connect regional researchers and practitioners.
What was discussed at this year's event?
The conference invited speakers to discuss data science in the business, health and technology sectors and how some companies are leveraging data for success. More specific topics included identifying fake news through data, the future of artificial intelligence and data desserts.
What needs to happen to boost the number of women entering the field in MENA?
There's no doubt women in the Middle East have strong quantitative and analytical skills. However, there's a need for further guidance and support in order for women to pursue careers in data science. That's why the event also served as a vehicle for novice data scientists to connect with potential mentors, collaborators, and others in the field.
How can I find out more about AUB WiDS initiative?
To learn more about the conference and to watch previous speakers from last year's event, check out the initiatives website.
Thinking about a career in data science? Take our free hour-long beginner courses taught by InfoTimes and School of Data on Advocacy Assembly.