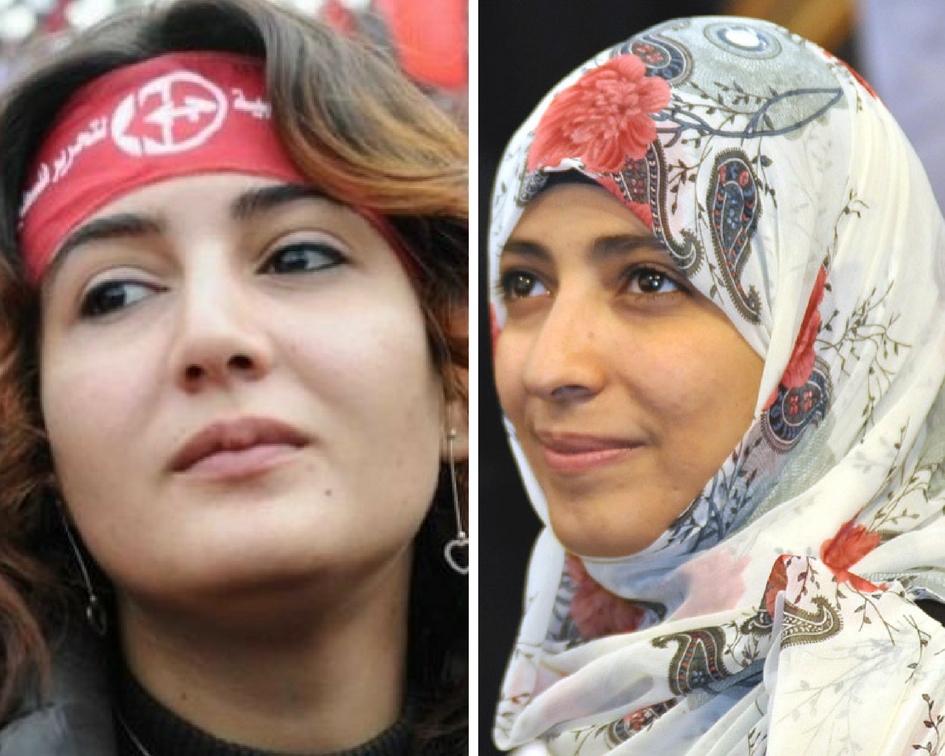 To celebrate Women's History Month this March, we take a look at three women journalists from the Middle East who inspire us. These are all women who broke barriers and made history, who should be especially recognized in a month dedicated to such strength.
1. Asmaa al-Ghoul - Asmaa is a Palestinian journalist who has faced her set of hardships. From being isolated and ostracised to being beaten and receiving death threats, she received the Courage in Journalism Award from the International Women's Media Foundation in 2012 and a Hellman-Hammet award from the Human Rights Watch as she uncovered human rights violations in the Gaza strip in 2012.
2. Tawakkol Karman - A Yemeni journalist, politician, and human rights activist, Karman was the first Arab woman to win a Nobel Peace Prize. She works to achieve freedom of speech in Yemen, and founded the campaign group Women Journalists Without Chains in 2005. She led a series of protests calling for the overturn of corrupt governments, from Yemen to Egypt. Karman has also donated the $500,000 she received from the Nobel Prize for those wounded and the families of people killed during Yemen's uprising.
3. Somayya Anwar Jabarti - The first ever female editor-in-chief of a newspaper in Saudi Arabia, Somayya Jabarti is a pioneer in journalism. She broke down the barriers set up for women in her country, and set out for the top position in her career. Somayya has reported on numerous subjects from women's issues to the stepping down of former Egyptian President Hosni Mubarak. In Jabarti's words,"there's a crack that has been made in the glass ceiling, and I'm hoping it will be made into a door."
Thinking about building your skills for a career in journalism? Sign up for our free courses taught by Rory Peck Trust.